Composting machine CM 1,5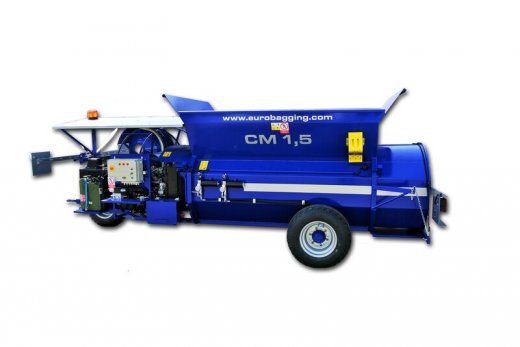 Machine serves for smaller composting plants, e.g. municipalities dealing with compost. There are 2 ways of machine's design, pulled either behind the tractor or behind the pick-up car. There is a its own engine at both cases so it means no need of additional powering machine/device. The machine can be easily operated by one personal. It is possible to supply remote control of machine's working cycle when the machine can be operated by operator of front/telescopic loader loading the machine by composting material. There is a hydraulic braking system for material's compactness inside the bag. There is 1 perforated aeration pipe inside the bag to aerate the material to be composted.
Technical specification:
length / width / height: 5425 mm / 2170 mm / 2180 mm
weight: 2450 kg
road speed: 20 km/h
bag´s diameter: 1,5 m
engine: Yanmar - diesel 14,5 kW
working volume: 2,7 m3
working cycle´s time: 120-150 sec.

CM 1,5 and 2,4 - Technical data sheet

Photos
Video
>
Contact us
Lukáš Jurek
sale, technical queries
+420 602 736 097