Silage bagger EB 316 LG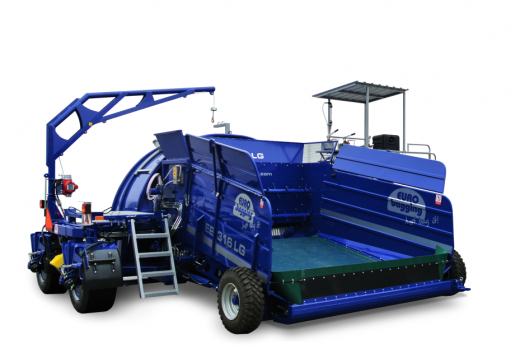 Silage bagger EB 316 LG is able to storage huge amoun of feed in bags because of big tunnel diameter 3.6 m. Machine is suitable for big dairy farms or biogas plants.
Machine comes on conception of contracting machine EB 310 LG on wider frame to be able storage feed in 3.6 m bags. Mostly is using for storage of maize silage but other feed like grass silage, alfa-alfa, sugarbeetpulps is possible storage too.
Parametres of silage bagger EB 316 LG
For wet-products like sugarbeet pulps or brewers grain we recomended to use small tunnel 2.7 m or 3.0 m which is possible add to bagger as option. Machine is equiped with all comfort extras like QUICK connection for tractor, proportional SAUER DANFOSS hydraulic board, remote controll, hydraulic tunnel cleaning, hydraulic winch and trailer sensor.

EB 316 LG - Technical data sheet
Photos
Contact us
Lukáš Jurek
sale, technical queries
+420 602 736 097