The origin of the thought of the production of silage baggers and the distribution of silage bags EURO BAGGING is dated in 1996 when Petr Jurek set off together with a group of colleagues and farmers to Canada to explore possibilities of a new way of storage of bulky feed – the storage feed in bags. Petr Jurek worked as an agronomist in the bigger agricultural company in Highlands (Vysočina) in that time and that company needed to solve necessarily the storage of feed for its milk farm. That system had been already working for many years in Canada and it had been showing great results due to the quality of feed. After returning from Canada, where besides drawings of the known manufacturer of baggers AMITY were bought, first six machines were delivered. Some of them were assembled fully, some of them partly. First new machines, still named as the mark AMITY, were produced in 1997, however, they were reworked according to the European conditions.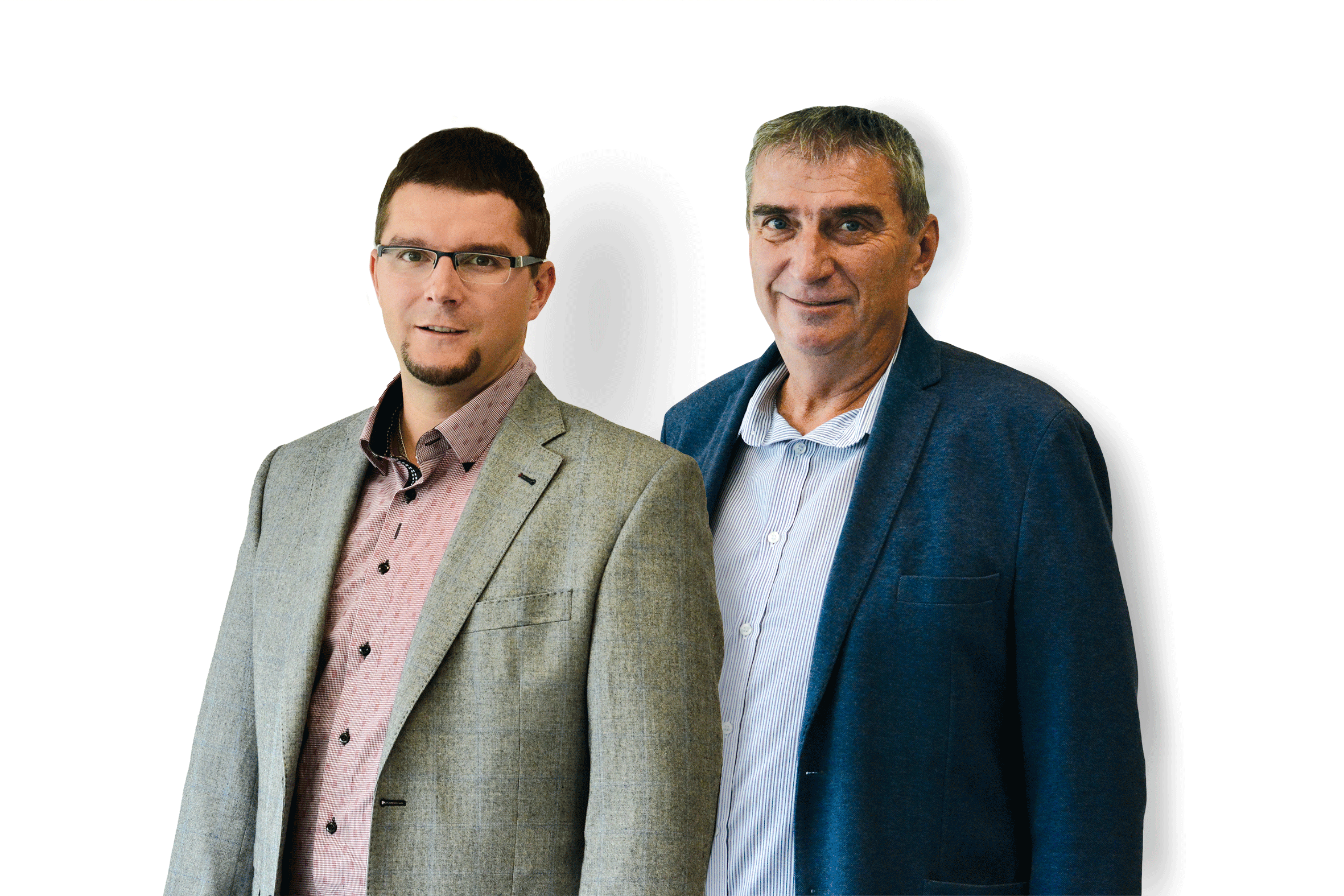 The company EURO BAGGING, Ltd., was set up by Petr Jurek in 1998. It used to be concentrated on the production and the distribution of silage bags and silage baggers AMITY. The company focused on the Czech and Slovak markets at the beginning, but it started to expand to Europe (Ukraine, Hungary, Croatia, Russia, German) later. The machines were innovated deeply in 2004 and they started to be produced as a mark EURO BAGGING. Lukáš Jurek, a son of the owner of the company, began to work there one year later and the company set about a portfolio of new machines. It included a mobile crimpers with roller stands and a composting machine which have been being still offered.
Present time and vision
The company EURO BAGGING, Ltd. follows the gender of the family Jurek. It means Petr Jurek together with his son Lukáš Jurek take care about the sale of quality silage bags and the sale of feed storage machines. We are working with the help of our dealers, distributors and agents in more than 35 countries nowadays. We are cooperating with farmers and agricultural companies in Europe, Africa, Asia and Australia. Our company is the holder of the certificate of quality ISO 9001:2015. It can show our quarantee of quality. A team of experienced workers takes care about the production, the distribution, the follow-up service and supplies of spare parts. Our vision to the future is to expand to the market area in the unknown countries of Africa, Asia, North and South America. We want to emphasize the use of the most modern technologies in the field of storage of feed in bags. We want the final customer to be maximally satisfied with our products and services and to be able to rely and ask us for everything after many years of our cooperation. The precedence for us is the serious workingship and the close cooperation with our business partners and customers.