EC 42 / 44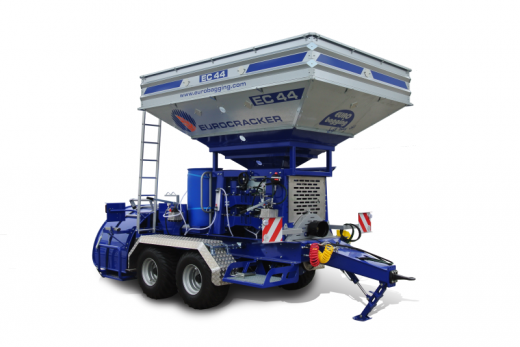 Eurobagging introduces a new machine for crimping and storage of cereals. The Eurocracker EC42 and EC44 have a new system of crimping where discs shaped blades have been applied.
The machine produces a shearing and alternating cutting motion, similar to the effect produced by a pair of scissors.
The arrangement of the cracker disks in a V-angle can increase the size of the working surface (the grinding gap) by a factor of up to 3 without changing the dimensions.
This system of crimping decreases the enegryconsumption and at the same time increases the capacity
Further we have improved the chassis and mulitfunctional application of the system. The machine has an exchangeable tunnel system and additionally a discharge auger can be placed instead of the tunnels
Documents for saving:


EC 42/ EC 44 - technical sheet
Contact us
Lukáš Jurek
sale, technical queries
+420 602 736 097